About Ann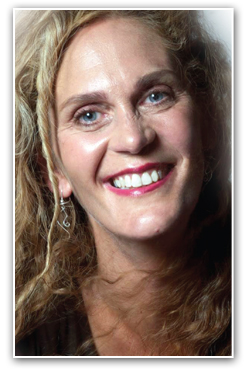 Ann Vautour is an inspiring, dynamic and motivational consultant, facilitator and trainer who captivates audiences with her passion and humour. Through tailored workshops, programs and client sessions, she helps participants to go beyond conventional thinking, while sparking creativity and achieving organizational goals.
With more than 20 years of experience in both the public and private sectors, Ann is an expert in adult education and small group process. She is a co-creator of the program Sign In (designed to focus on the true spirit and meaning of collaboration), and is an affiliate of PassionWorks (a system to create and sustain passion in the workplace).
Ann is a certified Neuro-Linguistic Practitioner, Negotiation and Conflict Management Specialist, and Open Space Technology Specialist. She is qualified to administer the renowned Myers Briggs Type Indicator personality inventory, used in team building, conflict management and other areas of human development.
Ann's charismatic and entertaining delivery style is her trademark. Her effectiveness in optimizing individuals, leaders and teams to go beyond conventional thinking has earned her great respect from clients and colleagues alike.