Services

When people work together in ways that promote meaning, creativity, learning and progress, organizations are transformed. Our workshops, facilitations and coaching sessions always support both individual needs and the goals of the business, using a combination of individual and team work as well as organization-wide initiatives.
Rather than being held in a state of frustration, our approach is to create an environment of self-awareness, collaboration and curiosity where people can discover practical solutions to issues and opportunities affecting them. You will see the difference in your environment, hear the new attitudes and enjoy reaching the success you deserve. We don't just work for you, we work with you.
Here's what we can do for you:
Cultivate Effective Leadership & High Functioning Teams
Effective leadership in organizations is crucial to business success. Great leaders are made, not born. The bottom line: if leadership is not effective, organizations can fail. Using leadership assessments as the foundation for management training and development, your people gain a vital aid to understanding and enhancing their leadership style
Leaders often struggle when transforming ideas into reality, selling change and getting buy-in, building motivated teams and analyzing current and future trends. This is due to lack of self-awareness and insufficient developmentally focused feedback. These gaps can be addressed with the appropriate leadership assessment tools.
We have all witnessed the surprising and often puzzling version of ourselves that emerges during times of stress—as manifested in out-of-character statements, thoughts, feelings, and behaviors. And we are just as surprised and puzzled when we see co-workers say and do things that seem strange and atypical for them.
The Myers-Briggs® assessment provides you with an understanding of your personality type characteristics and those of different types, as well as how stress can affect them all. It can help you recognize the warning signs of stress in yourself and others in your organization, and arm you with the insights to deal with stress productively.
WHAT IS THE MYERS BRIGGS TYPE INDICATOR (MBTI)?
The world's most popular personality measure.
The MBTI is a powerful and versatile indicator of personality type. Widely used for individual, group and organizational development. Revised for even greater accuracy and relevance.
It is used to assist individuals in achieving their potential and encourage the constructive use of differences in their interactions on their team.
HOW DOES IT BENEFIT YOUR ORGANIZATION?
The MBTI is used for:
Individual Development - Identifying leadership style, developing managerial potential, time and stress management, and executive coaching
Team Building and Team Development - Improving communication, enhancing team problem solving, valuing diversity and resolving conflict
Organizational Change - Understanding and dealing with responses to rapid change, understanding team and corporate conflict
Improving Communication - Developing selling and influencing skills
Learn More:
Create an Agile and Engaging Corporate Culture
We live in an increasingly global, social and connected world, yet many feel disconnected, isolated and alone.
Bring your teams and leaders TOGETHER with The Power of We.
Our versatile teaming program uses a variety teaching tool to motivate transformation. It is designed to build strong connections and constructive collaborations, increase your social capital, and leverage individuals' unique talents to better serve clients, partners, networks, the workplace, communities and more…in an engaging and vibrant environment!
WHAT IS THE POWER OF WE?
The program is designed using improvisation as a teaching tool for collaboration/working with others constructively and with fun! It focuses on internal clients, teams, external partners and on building strong connections and leveraging differences. Learning to create communities versus teams; building in networking theory and social capital makes this versatile program valuable for both professional and personal lives.
Harness The Power of We and TOGETHER your team can:
Work to improve processes and gain efficiencies
Excel at innovating and creating
Move through change or conflict positively and easily
Learn to use differences constructively
Practice flexibility and adaptability
Discover the richness of ambiguity
Respond to complex global environments
Surpass targets by simply working together differently
HOW DOES IT BENEFIT YOUR ORGANIZATION?
Professional Growth
Through the Power of We, your team will enjoy:
Creative collaborations
Positive interactions
Practical tools for everyday use
Proven techniques for real-world challenges
Post-session practice exercises
Memorable, entertaining and valuable breakthroughs
Real Results
Thanks to the Power of We, your team will experience:
Transformation from the inside out
Appreciation for the unique styles and contributions of others
Inspiration to apply lessons learned
Value-added in both their professional and personal lives
LEARN MORE:
Ignite Team Productivity and Performance
Personalization, empowerment and accountability are now more powerful than ever.
We have been working with clients for 20 years on measuring and executing action plans to ignite and deepen employee engagement.
Spark Engagement is a unique, start-to-finish, Employee Engagement system. Spark incorporates a diagnostic engagement model and actionable strategies for individuals, teams and entire organizations to increase engagement and deliver quantifiable, predictable results.
Spark Engagement's proprietary Measures, Engagement Model and Individual Profiles encompass all these and deliver insights for the 21st Century workplace.
WHAT IS THE SPARK ENGAGEMENT INDEX?
Spark focuses strictly on employee engagement. Spark Engagement Index provides a clear picture of both the collective and individual work experience: we measure how people experience their work and present leaders with an accurate view of the organization's emotional landscape.
Why does this matter? A multitude of studies has proven, beyond doubt, that emotional health dictates performance. By seeing your organization through this lens, you are able to take actions in service of your corporate goals and objectives.
HOW DOES IT BENEFIT YOUR ORGANIZATION?
People managers, leaders, HR professionals and consultants will find Spark insights useful, practical and timely. With insight and inspired action, momentum and results are inevitable! Survey results are immediate and easily understood using our Visual Scorecard format that highlights Engagement Phases, Engagement Drivers and Engagement Outcomes.
Spark's practical and actionable tips and strategies help you and your teams to move employee engagement to the next level, and:
Direct efforts toward the things that matter most – Meaning, Progress & Engagement Drivers
Ensure optimal use of finite resources by using data to inform engagement strategies
Align engagement strategies with corporate objectives and KPI's
Ignite passion, productivity and performance!
LEARN MORE: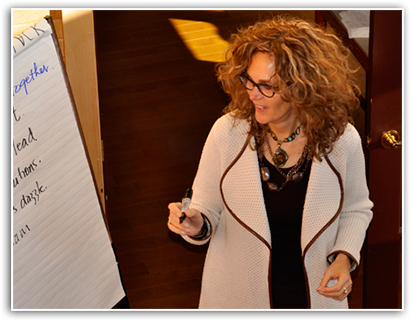 Evaluate Critical Team Fit Before You Hire
If you do not match candidates' characteristics with job requirements it can cause many issues moving forward. Recruitment for success is key but an objective measure to successfully determine if the candidate is the best choice is vital. Employee selection done right saves your organization time, money and pain!
WHAT IS THE WORK PERSONALITY INDEX (WPI)?
The Work Personality Index is designed to identify personality traits that directly relate to work performance. This primary focus helps professionals make the most efficient and effective match between people and work roles.
HOW DOES IT BENEFIT YOUR ORGANIZATION?
With the Work Personality Index tool, you can assess aspects of personal work style for a number of different applications.
EMPLOYEE SELECTION
The Work Personality Index assessment is useful in employee selection because it was designed to help match candidates' characteristics with job requirements. When used in conjunction with other techniques and tools, can increase the effectiveness, accuracy and objectivity of an organization's selection procedure.
CAREER DEVELOPMENT
Career development revolves around helping people gain self-awareness of their skills, preferences and values and then identifying occupations that provide a good fit. Results from the Work Personality Index are also helpful for examining job satisfaction in a potential career area.
TEAM BUILDING
The key aspect of effective team building is to help individuals understand themselves and other members of their team. This process allows the team to make the most of each person's strengths and gives each team member an understanding of why and how others adopt different approaches to their work.
LEADERSHIP DEVELOPMENT
The Work Personality Index allows organizations to assist leaders identify their strengths and common challenges in areas important to leadership development including how they work with others, how they set goals, approach their work, solve problems, deal with stress and manage change. Using the Work Personality Index in leadership development will help an individual increase their effectiveness and identify pivotal issues – including leveraging their strengths and overcoming weaknesses that, when addressed, will significantly enhance their performance and effectiveness.
By helping identify individuals' personality traits, the WPI can help guide coaching and individual development, enhance leadership development and succession planning, increase team effectiveness, and provide insight into how people can best manage their careers.
LEARN MORE:
Mitigate Stress & Nurture a Sustainable, Healthy Workplace (even if your team is remote)
Our lives are full, busy and sometimes chaotic. There is one person who can change that...it is YOU!
Our session is designed to let you explore techniques and give you tools to use in your personal and professional lives to make a change in your world.
This session is based on a Continuing Education Program sponsored by Dalhousie University and Continuing Medical Education that Ann designed and delivered for the College of Family Physicians and Surgeons of Canada. It addresses some of the root causes of stress, unhealthy work place environments and what you can do about it.
HOW DOES IT BENEFIT YOUR ORGANIZATION?
After this session you can improve your ability to:
Understand stress and manage it
Learn techniques to focus on what you want
Create the life you want
Tap into your sense of humour when you need it most
Take control, make it happen in ways you may never thought of...dare to take the challenge and make your world perfect! YOU DESERVE IT!